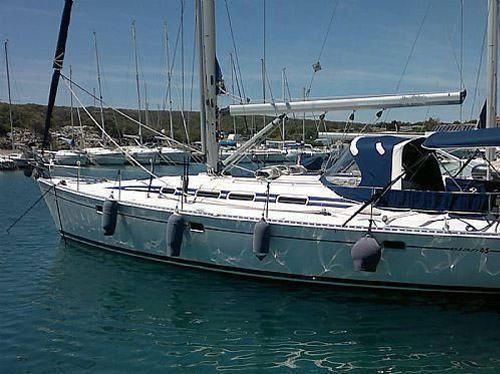 Well done!
MDL Marinas have done it again!
Yes they have added a new dimension to Berthing – 'Freedom Berthing'
Richard from The Skipper's Guide, asked Mike Gates what is Freedom Berthing?
Area Manager for the Thames & Medway Region, Mike Gates explains –
"We really want to encourage our berth holders to venture out on cruises in the knowledge that they will be able to look forward to an excellent standard of service at other MDL Marinas too. Good news travels fast and this is a really flexible scheme that adds real value for our current and future berth holders. Freedom Berthing is an extension to the popular 'Club Outlook' scheme which has already been available to annual berth holders for sometime. The scheme allows annual berth holders to enjoy unlimited free visitor nights at other MDL Marinas in the UK. "
So, we asked current berth holders what they think of Freedom Berthing ?
Paul and Jane at Chatham who own a sports cruiser at MDL Chatham Maritime Marina said –
"We are thrilled with this new scheme and are already planning cruises to other MDL Marinas. The biggest difficulty is choosing whether to visit the South Coast or head further up the East Coast first!"
Richard from the Skipper's Guide wanted to ask, which MDL Marinas can I go and visit under the Freedom Berthing Scheme?
There are three zones to the scheme which basically depends on where you choose to have your home berth:
Zone 1 – Covers the Hamble River in the Solent where MDL has three marinas (Hamble Point Marina, Port Hamble Marina & Mercury Yacht Harbour). For any boat that is based in these marinas, then the freedom berthing scheme will be available in all the marinas from the other two zones (see below).
Zone 2 – Is called 'South Coast Central' and covers boats that are based in the MDL Marinas at Cobbs Quay Marina, Hythe Marina Village, Ocean Village Marina, Shamrock Quay, Saxon Wharf, Sparkes Marina & Northney Marina. Boats that are here are allowed unlimited visitor nights in Zone 2 & 3 Marinas & an additional 30 visitor nights in a Zone 1 Marina.
Zone 3 – Covers a wider area and is called 'East to West & Thames'. MDL Marinas in this area include Woolverstone Marina, Chatham Maritime Marina, Torquay Marina, Brixham Marina, Queen Anne's Battery, Penton Hook Marina, Windsor Marina and Bray Marina. For boats that are based in these MDL Marinas, unlimited visitor nights are available in all other 'Zone 3' Marinas. Plus, these boats have an additional 30 visitor nights that can be taken in Zone 1 & 2 Marinas.
So what does this mean for MDL Marinas customers Mike?
' The scheme offers greater value for money to its annual berth holders. For short trips within the zones, boats can in effect move between marinas at no extra charge, thus allowing for greater enjoyment of a wider area and more enjoyment out of your boat. For the more adventurous, there is scope within the terms of the scheme to cruise to other regions and incur minimal or no extra berthing charges.'
What do we think at the Skippers Guide?
Fantastic guys! The Freedom Berthing scheme will not tie you up in knots! You have really pushed the boat out with this initiative. It will promote more MDL Marinas customers (sailing yacht and motor boat enthusiasts) to go out cruising. It is such a simple but effective scheme and we have no doubt of how successful this will be for your customers. The ability to use the scheme between say Chatham Maritime Marina and those MDL Marinas on the Thames (Penton Hook, Windsor & Bray) must be a great attraction especially if planned as part of an extended cruise or a weekend jaunt in order to see more of an area. Equally, for boats based on the Hamble River, the options to cruise to other MDL Marinas are extensive and given that there are MDL Marinas in other regions, the scope for cruising without excessive berthing charges must be a real bonus. Also your customers will benefit from an across the board standard of excellent personal service and marina facilities that MDL deliver.
Well Done MDL Marinas.
For additional information then go to www.freedomberthing.co.uk
Marina Developments Limited,
Outlook House,
Hamble Point Marina,
School Lane,
Hamble,
SOUTHAMPTON,
Hampshire,
SO31 4NB
Head Office Tel: (023) 80457155
Head Office Fax: (023) 80457154
www.mdlmarinas.co.uk