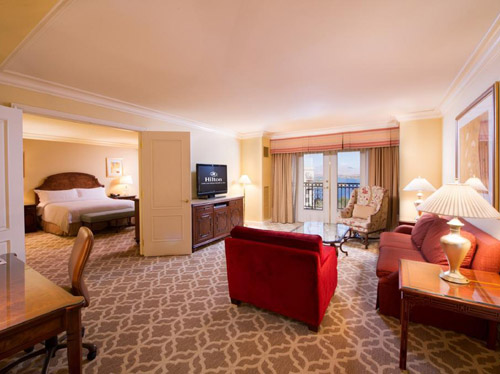 When people are traveling to a location like Las Vegas, they will have so many options to spend money. It only makes sense that they will want to save as much money as possible. One way that people might think about saving money is in the place they chose to book for their hotel.
Some people might want to spend money on a hotel room that will give them the grand Las Vegas experience. This is fine and certainly there are hotels that cater to those who want the pampered, over the top Las Vegas experience. Then again, some people just need a decent place to sleep and to freshen up. This is all that they want to pay for and they would rather spend their money on gambling, food, and shows than on the overhead cost of some high-end hotel. For people such as these, here is a list of cheap hotels located in Las Vegas:
1. Motel 6: This is the most basic of hotels, but then again, it is there for people who only require a clean room and a bathroom. The rooms run $35.00 off peak and up to $80.00 during the peak season.
2. The Riviera Hotel: This is an oldie but goodie hotel left over from Rat Pack days in Las Vegas. It is located on the public transportation line, is suitable, and well maintained. It runs from $60.00 to $150.00.
3. Travelodge Hotel South Strip: This hotel is at the bottom of the strip and is located by many popular attractions as well as close to shopping. The rates can get up to $150.00
4. Ballys Casino Resort: This is the Las Vegas location of this hotel chain. The other location is in Atlantic City, New Jersey. As for Las Vegas, it is a great value because it is a bit older, still offers the resort experience. Best of all, it is in the middle of the strip.
5. Palms Resort Hotel: This hotel can get to be a bit pricey, but if you catch them during the right times of year, you can have a room here for $80.00 a night, which is the same peak price for some of the lower end hotels during peak time.
6. Golden Nugget Hotel and Casino: This is another oldie but goodie hotel. It is located in downtown Las Vegas and it is for the traveler looking for some local flavor and adventure.
7. Excalibur Hotel and Casino: This is a child friendly resort that offers gambling for the grownups and games and amenities that the kids will like. Also, there is a mono-rail that travels to the other casinos in the area.
8. Circus Circus Hotel: This is another child friendly venue. There is a rollercoaster on site and as the name implies, the atmosphere is like…a CIRCUS!
9. Tropicana Hotel: This is another classic property in Las Vegas. This hotel is also along the monorail line and hosts a nice tropical atmosphere. Customers will feel relaxed here.
There you have it! If you are a person who'd rather save their money for tours, shows, and some of the best restaurants in the world, you should stay at one of these hotels to save money.