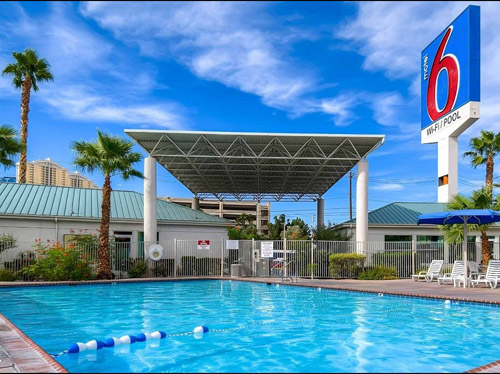 While there is no dearth of upscale hotels in Las Vegas, not everybody can afford the Palazzo Resort Hotel Las Vegas or the Wynn Hotel Las Vegas. After all, you will need to conserve some money for the roulette tables. Although people are looking for inexpensive hotel rooms, most would not want to stay in cheap establishments. As a matter of fact, people are primarily interested in good deals on rooms in decent hotels. If you also want to save on accommodation on your next trip to Las Vegas, here is a secret for you that will work wonders. Who knows, you might even be able to save enough to take a second trip in the near future.
To begin with, it is imperative to clarify that while the super secret mentioned in this article works for gamblers as well as non gamblers, it may not be suitable for people who are totally averse to the idea of gambling. Well you may actually be in the wrong city, if you are completely against gambling. In this article we will talk about techniques that will help you to save a lot of money on every luxury that you intend to indulge from your room to food and from entertainment to travel.
You do not have go to the bottom of the barrel when choosing a Las Vegas hotel. As a matter of fact, the larger hotels are the most generous of the lot since they have their reputation. Now, one of the best parts of being in Vegas is that the city is a veritable paradise for travelers with the sheer number of hospitality establishment. This also means that competition is cut throat. These businesses are willing to go the extra mile to ensure that they not only get your business this time but also they please you enough to make you come back for more. In other words, they do not mind spending some of their profits to keep you happy.
Visit the casino of the hotel and signing up for a Players Club Card. It is free but it gives the casino vital information about the games you play and for how long. This simply helps them to determine how much money you are likely to lose and they are willing to spend a part of it to keep you satisfied. The expected losses differ from one game to another. For instance, if you are playing blackjack and the house has a 5% advantage, the casino has made a rough guess that you will end up losing $50 when playing with $1000 for every block of time. This means that the casino will be happy to offer you discounts and goodies valued at 20 to 40 percent of your losses. You need to understand that the expected losses are an anticipated figure and you may not lose at all.
Another trick is to charge everything to your room. This includes entertainment, transportation, and so on. Once again, if you show the hotel that you are a paying customer, they will want you back. Feel free to talk to the manager or host/hostess about deals and comps; do not be shy when inquiring about comps that involve free hotel rooms and deep discounts. Most of these managers will be more than willing to help out a client who does not mind loosening his or her purse strings.
Finally, take some time out to sign up for the newsletters of various Vegas hotels. They offer some fantastic deals to attract business. While you may not get the hefty discounts that you can expect with the above technique, you will certainly manage to save a few bucks with the promotional offers.
Visit our website for more information on Las Vegas Hotel ratings, reviews, amenities, photos, maps, availability, check-in time, check-out time, frequently ask questions, rates, address, attractions, shows, and more. The top commentator will be rewarded with follow inbound links. The comment must be insightful and helpful.